Fig. 11.1
Foreign bodies in the airway of a 14-month-old patient with a history of penetration syndrome. Chest x-rays obtained on inspiration (a) and expiration (b) show greater transparency in the right lung. On expiration, air trapping in the right lung is evident and is due to the valve mechanism, which determines a mass effect of that lung and displacement of the heart and mediastinum to the left. The air-trapping area excludes the right upper lobe, which is displaced cephalad (arrow). This is indicative of the presence of a foreign body in the right intermediate bronchus, which was confirmed by fiberoptic bronchoscopy. The foreign body (a peanut) was later extracted
The standard radiography study should include anteroposterior and lateral projections. Lateral projections that show thickening of the epiglottis and the aryepiglottic folds suggest acute epiglottitis (Fig.
11.2
), while increased thickness of the
soft
retropharyngeal and prevertebral tissue suggests inflammation at this level (a retropharyngeal abscess).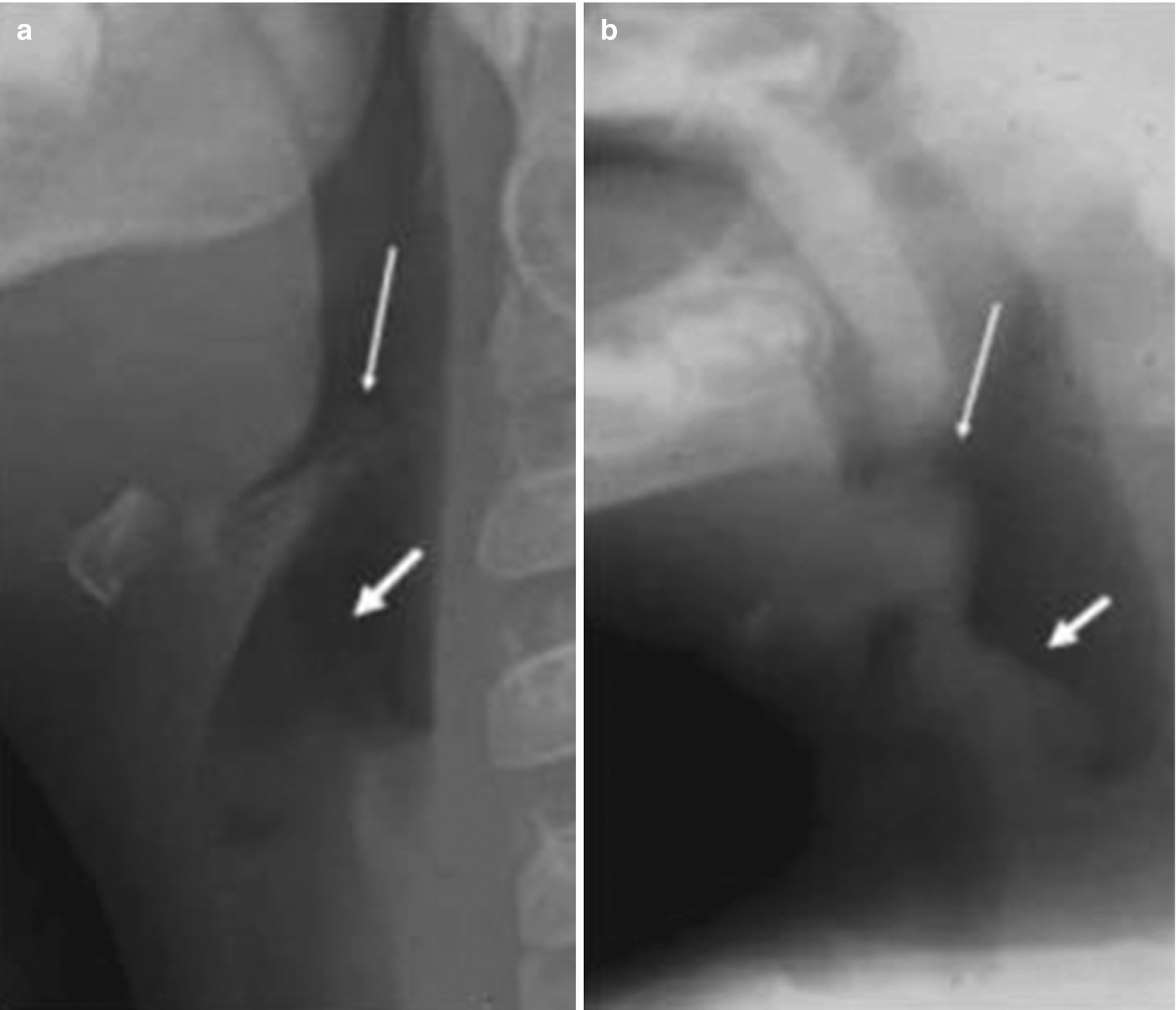 The
upper airway
can be evaluated precisely by CT, including tridimensional and multiplane reconstructions, especially in cases of acquired or congenital stenosis (Fig.
11.3
) or extrinsic compression of the airway by vascular rings (Figs.
11.4
and
11.5
). CT can characterize a cervical mass and its relationship to other structures—for example, in situations where the mass is compressing the airway. It is also the most sensitive method for detecting calcification.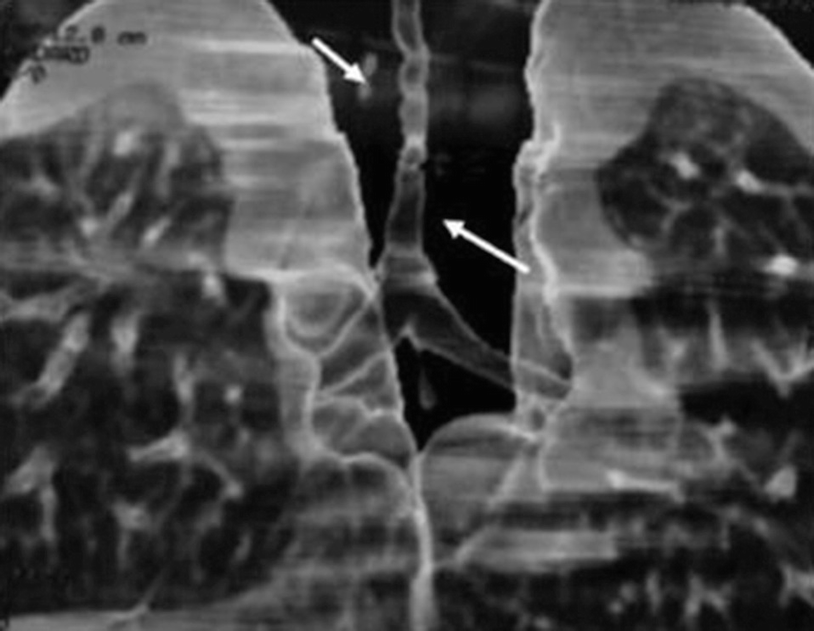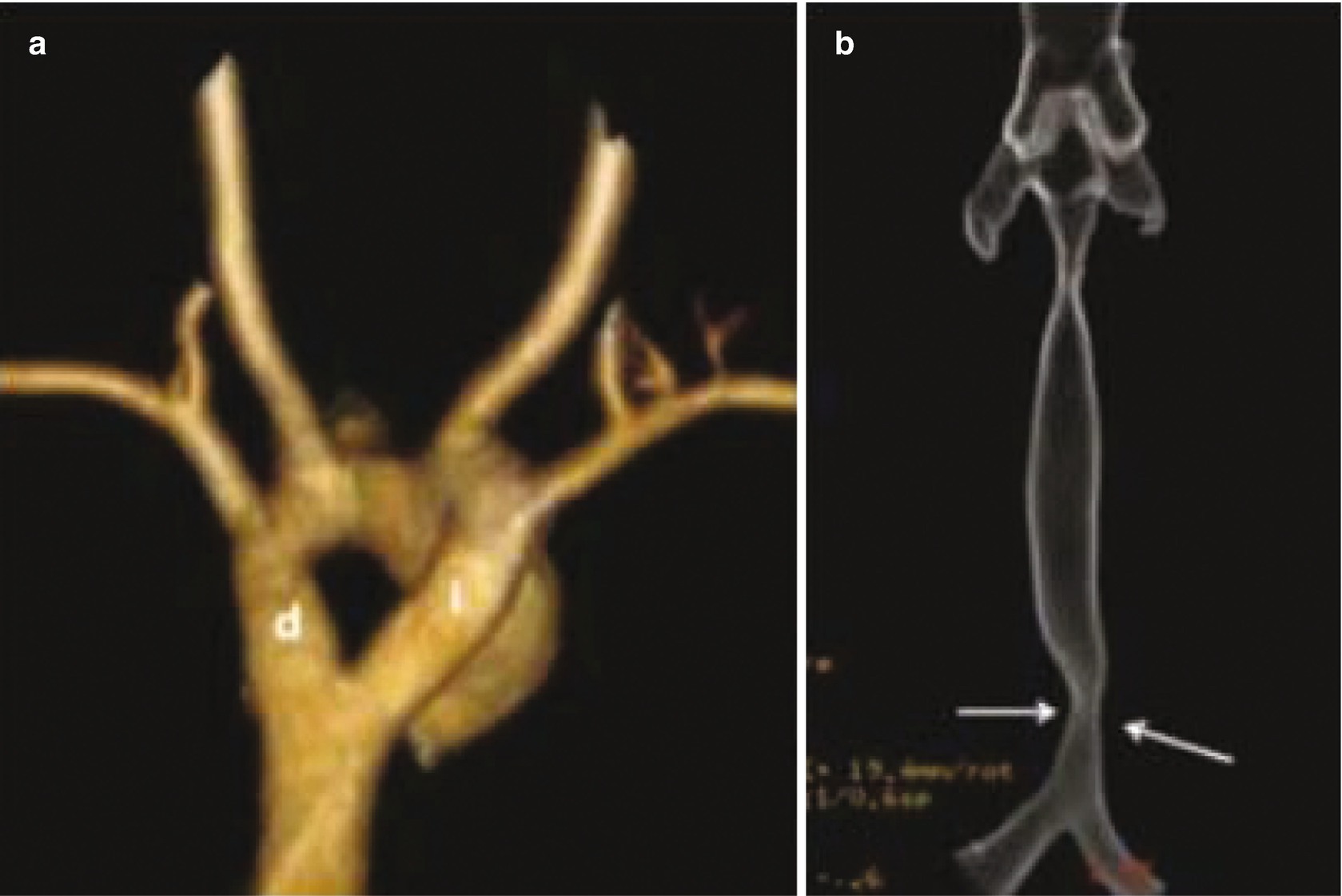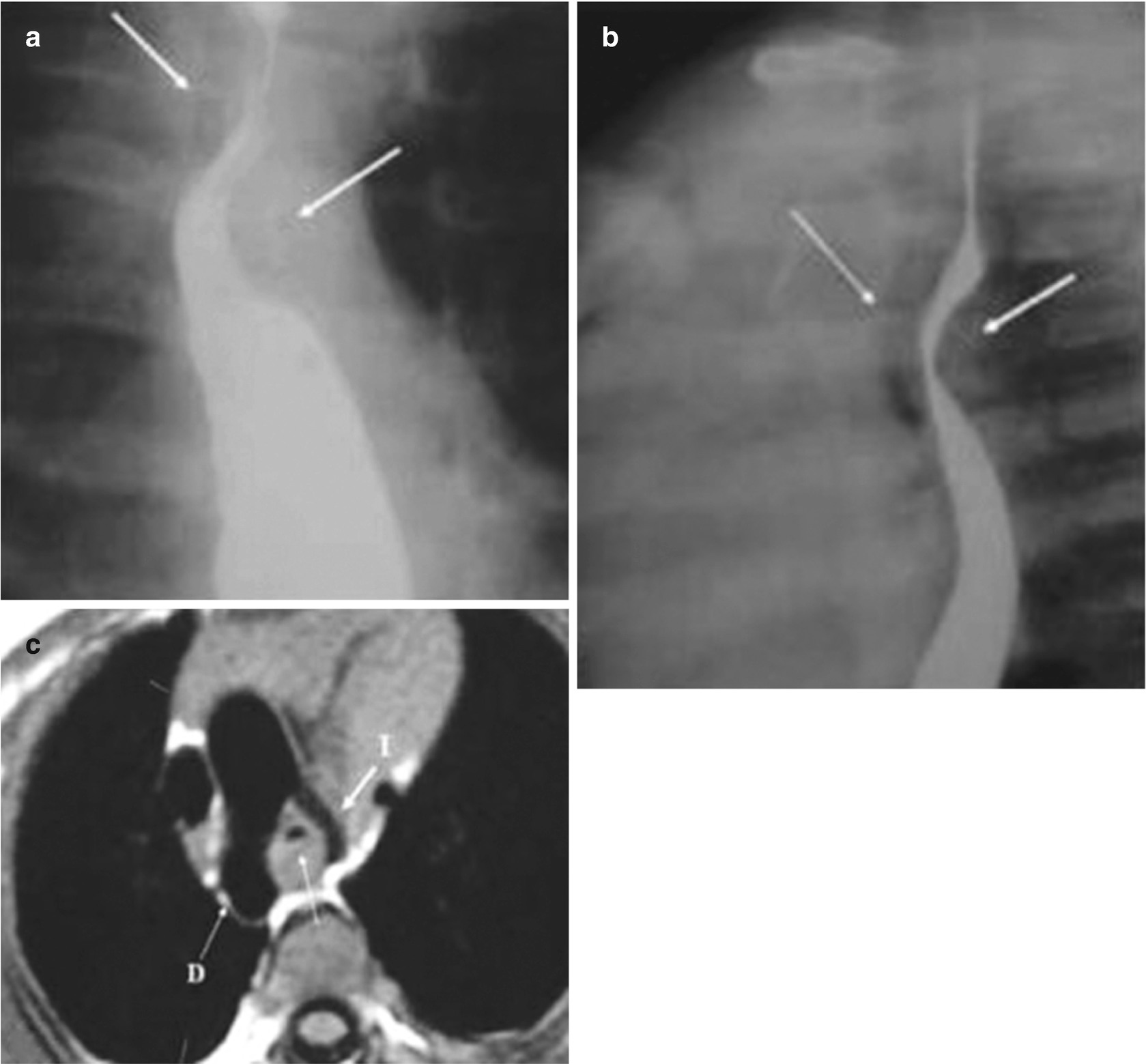 CT
is usually a good complement to fibroscopy in the study of a congenital stridor and subglottic hemangioma (Fig.
11.6
). MRI is also useful in assessing cervical masses because of its contrast resolution, especially when
a
vascular component is suspected.